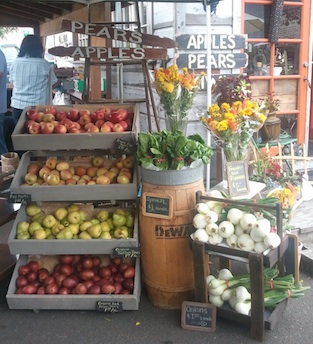 Fresh + local are always in season at The Garden Shed!
The Garden Shed, located in McMinnville, Oregon's historic Granary District, sells local produce harvested at its peak. Situated in the agricultural heart of the Willamette Valley, they offer the freshest fruit and vegetables year-round from regional farmers. 
Stop by to pick up your own pick-of-the-crop. The Garden Shed takes pride in its bountiful selection of produce from Yamhill County and the Pacific Northwest.
Today, you can fill your basket with:
Apples

Pears

Onions

Squash

Potatoes

Broccoli

Cauliflower

Greens

and more!
We also provide the best Imported Produce including Citrus, Bananas, and more to meet all your produce needs!
Stop by and see us today or call 971-241-2549 for more information.